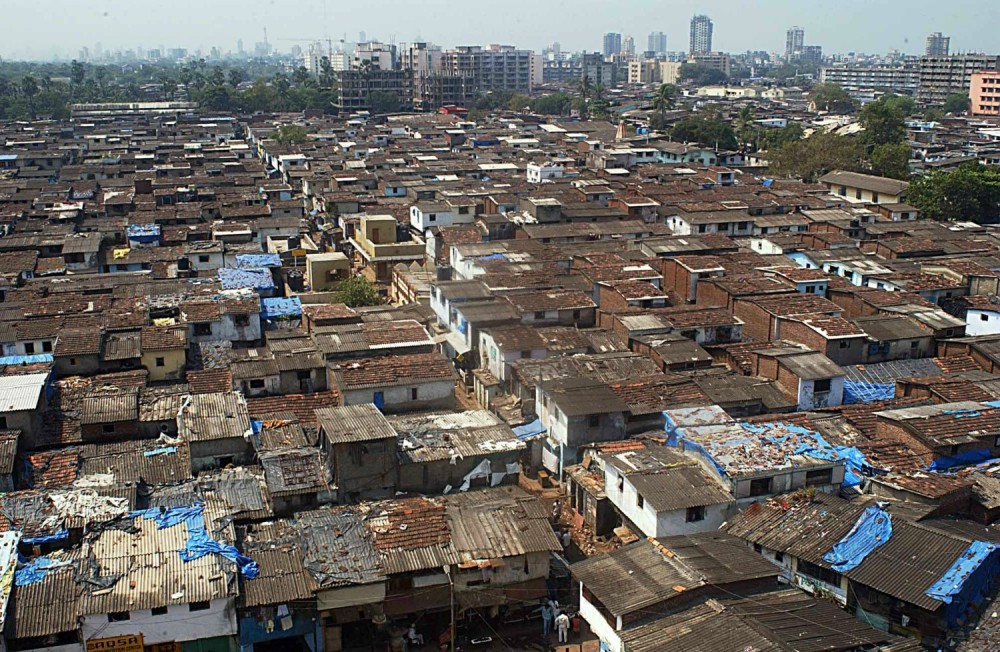 I've often said that Metro Manila's problems are not unique. Other megacities around the world face the same challenges. We would do well to learn from their strategies - and see what works.

Here are two articles showcasing the debate between two approaches to dealing with urban slums. The task: improving the life of the 1M people who live in slums of Dharavi in Mumbai:




Raze and rebuild:





Slums separate Bombay from its future


San Francisco Chronicle
Sudhin Thanawala, Chronicle Foreign Service
Thursday, October 12, 2006

A $2.1 billion dollar plan that "which would raze neighborhood homes and shops. In its place would rise a new town complete with modern apartment buildings, parks, schools, markets, clinics, industrial parks, and even a cricket museum and an arts center."


"With so many people living in slums, we can't take baby steps anymore. Unless we take dramatic leaps, we will not be able to make a difference," said Bombay architect Mukesh Mehta.

Mehta, a former New York real estate developer, has created a seven-year plan to turn Bombay's Dharavi neighborhood -- Asia's largest slum -- into a middle-class area that some experts say could become a model for slum redevelopment in other Indian cities. This former fishing village of about 600,000 residents is a bustling maze of ramshackle homes of corrugated iron and cement, tiny shops and open sewers prone to flooding during the monsoon season...

"What is unique about this plan is its attempt to provide new, on-site housing for such a large number of families," said Vinit Mukhija, assistant professor of urban planning at UCLA...

But critics call the plan simplistic and suspect its real aim is to appropriate land that has become extremely valuable given the slum's proximity to Bombay's domestic and international airports and a new, emerging business district...

Social activists also cite the lack of involvement of slum dwellers in the project.

"Development will be successful if you have a bottom-up approach," said Arputham Jockin, head of the National Slum Dwellers Federation, a community organization that has helped Dharavi's residents build apartments in the past. "But in this project, everything is imposed from the top."




Work with the people.





Finding a better future for Dharavi


Diana Squires for Monash University

While many groups are calling for India's Dharavi slums to be knocked down to make way for new housing, Monash Asia Institute director Professor Marika Vicziany is looking at alternative ways to help the residents.


Monash Asia Institute director Professor Marika Vicziany believes that although the area is chaotic and in need of an overhaul, the solution is not as simple as destroying buildings.

"What we are looking at is if you have one dollar to spend on the area, what would you do with it? Would you put it towards providing a crèche, new buildings or amenities for waste management?" she says.

"We need to be able to provide a list of priorities to the government as well as organisations in the area, which will identify what needs to be done first, based on what residents need most."

Professor Vicziany says her initial reaction to Dharavi was that the buildings should be knocked down to make way for new housing.

But despite the appearance of the slums, she says, the area is full of hard-working people who are extremely house-proud.

"The living conditions look terrible - they are terrible, but when you go inside the homes, they are spotless," she says.

"These people are not hopeless - they are the most energetic people in the city. The women make and sell textiles and food such as papadums. They are not people picking through rubbish - they are a population crammed into a small area, surrounded by filth because there are no private amenities and no roads providing vehicle access to the area."
Image credit: Aerial of Dharavi by Binu Alex from the 4th World Social Forum, World Council of Churches.